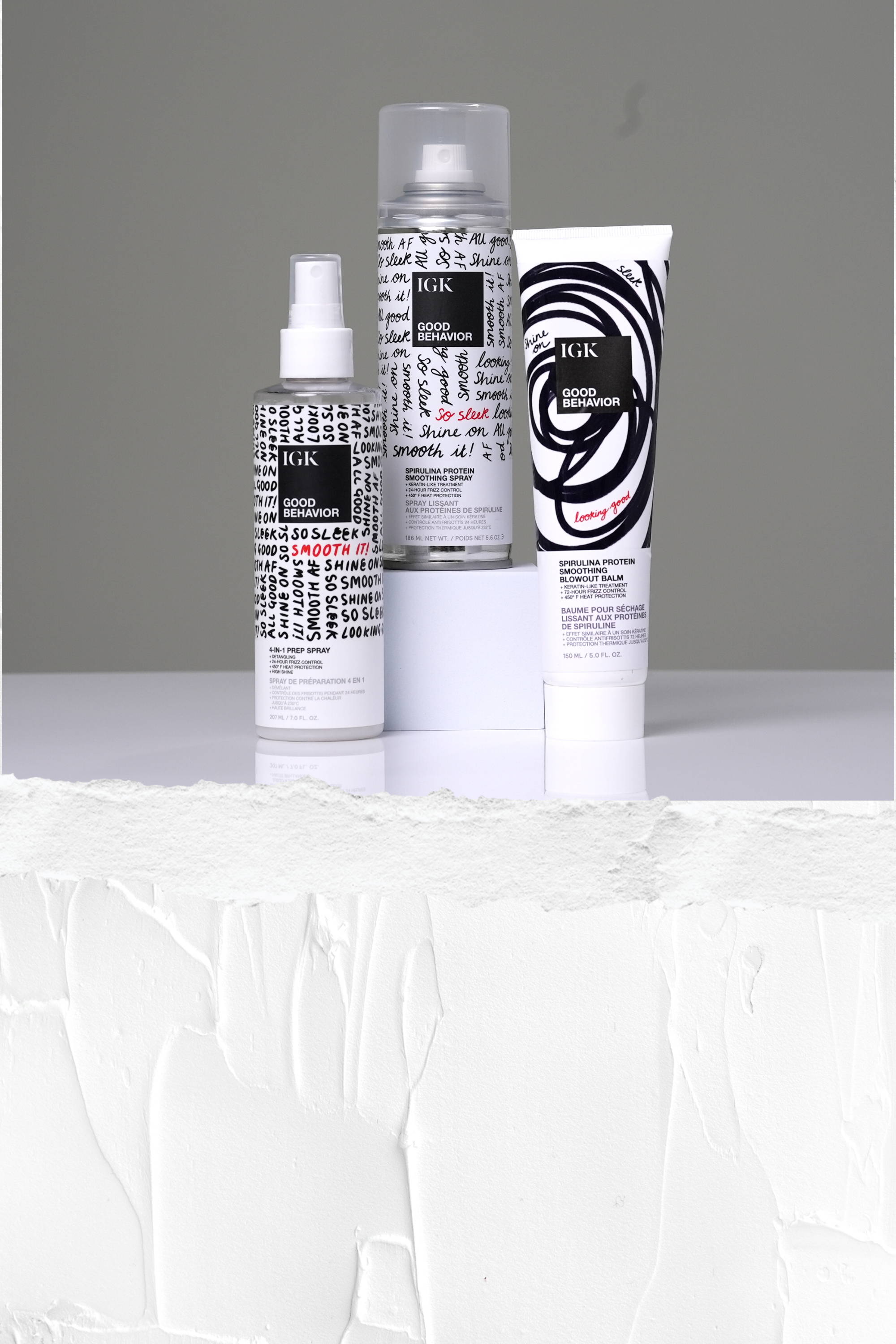 From straight to curly these anti-frizz formulas allow you to achieve glass hair at home!
KERATIN-LIKE TREATMENT
WITHOUT THE DAMAGE OR HARSH CHECMICALS

Save 20% On The Complete Set:
3 Step Routine For Sleek, Smooth Hair Without Harsh Chemicals:
" The idea of GOOD BEHAVIOR came from the needs of the IGK Salon clients as the demand for a chemical keratin treatment was constantly being requested. The founders came together to create a product that clients can take home that was safer, easier, and more cost-effective than keratin treatments."

- Aaron Grenia, Co-Founder

OVER 1,000 5 STAR REVIEWS
"OK, maybe that's a slight exaggeration, but honestly, this stuff is great. I have fine hair that frizzes (I know, I'm blessed) and I have been SEARCHING for a product that does not weigh my hair down but adds shine and stops frizz and THIS. IS. IT. I am so happy with the results and have told everyone I know, and now I'm telling you - don't wait, get this."
"Shockingly good. Cut my hair drying time down to a fraction and was perfectly straight and glossy without my normal blow drying efforts that don't ever end up like this. Fantastic product!